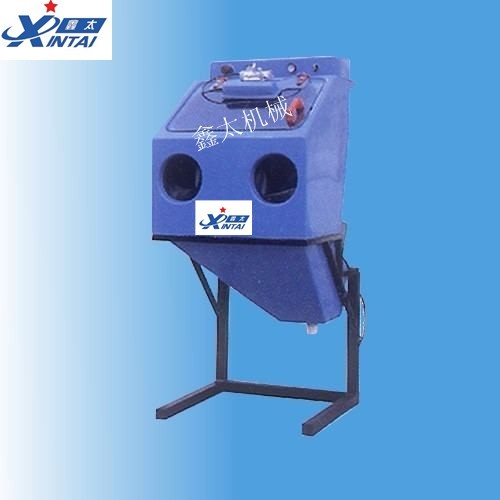 Small high pressure pneumatic water type liquid sanding machine
Description
1. The body is made of 4.0mm FRP, which is sturdy and durable.

2. The spray effect is uniform, stable and efficient;
3, the abrasive loss is small, suitable for 60-320 mesh glass beads, silicon carbide;
4, using Xintai's latest research and development of cast steel grinding fluid pump, high efficiency, durable wear, the service life is several times that of ordinary conventional sand pump;
| | |
| --- | --- |
| Equipment dimensions | 1150mm length × 680mm width × 1600mm height |
| working room size | 680mm long × 680mm wide × 650mm height |
| Power supply | 220V 50HZ |
| Anti-fog company | 100W 220V 50HZ |
| Sand water pump | 1.5KW |
| Lighting | one 18w fluorescent lamp |
| Number of guns | 1 (aluminum alloy with boron carbide inlet nozzle) |
| Shell | 4.0mm FRP, painted on the outside. (internal silicone) |
| Perspective window | 1 frame |
| Sand bucket | 1 |
| Door (front opening) | 460mm high * 460mm wide |
| Air pressure | greater than 5bar (kg/cm2) (air compressor is demanding equipment, more than 1 cubic meter) |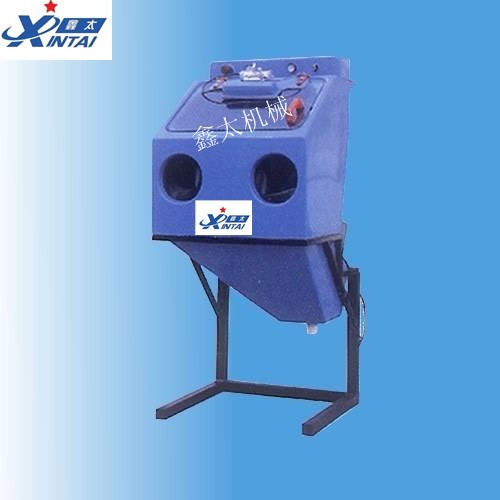 This machine is suitable for the blasting processing requirements of your company's products. It is designed with special blasting equipment to eliminate the dirt, scratches and other debris on the surface, so that the surface can reach matt state. It can also be used for other forging castings and welding. Parts, heat-treated parts, copper parts, aluminum parts stamping sniper parts processing, electronic parts rust removal, descaling surface brightening and obtaining a uniform blasting surface and increasing surface adhesion or pre-painting, plating, pre-painting Processing process.

The blasting machine should be installed on the ground with a solid ground and no anchor bolts are required.