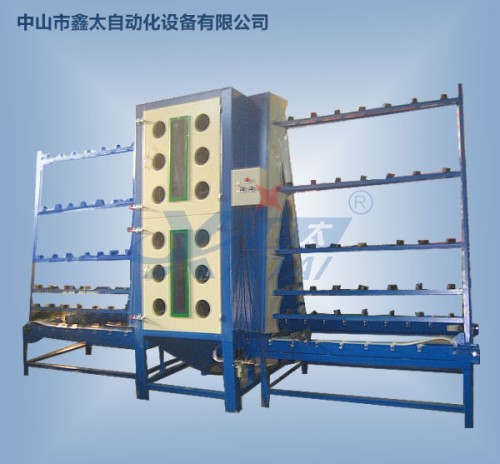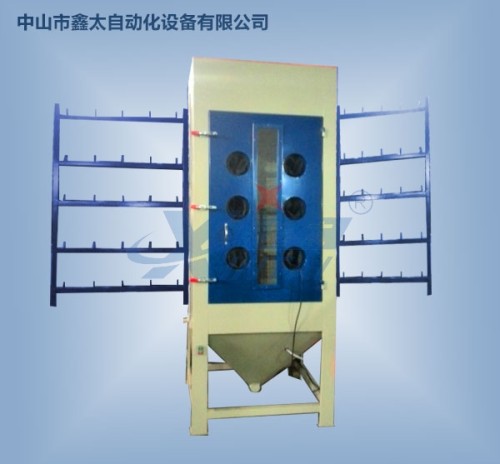 Manual glass sand blasting machine
Description
| | |
| --- | --- |
| Model | Non-standard plate sand blasting machine |
| Workroom size | 900×700×1400 (mm) |
| Machine lighting | 220V 13W energy saving lamp |
| Separator motor | 220V 50Hz 1000W |
| Separator air volume | 8.5m3/min |
| Compressed air source | 5-7bar(kg/cm2) |
| Outer conveying size | 1800×600×100 (2 pieces) |
| Dust box size | 560×560×1800 |
| Workpiece size | 1.4M* length is not limited |
| Power supply | 380V 50Hz |
| Abrasive | 46-320 |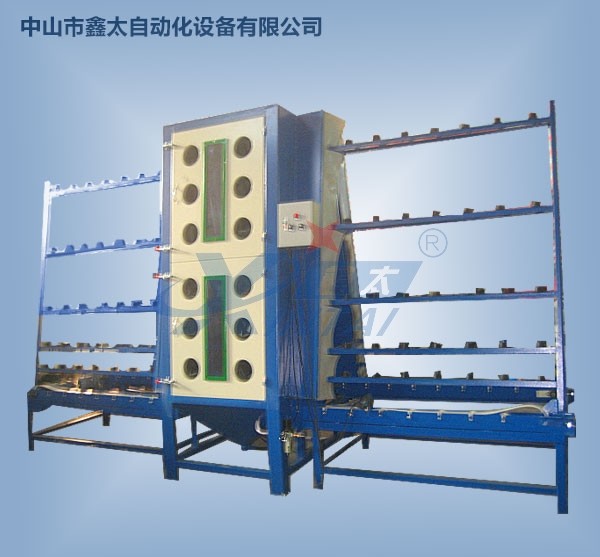 1. The design is novel, the appearance is beautiful, and the environmental protection effect is good;
2. Adjustable cyclone separator can separate the available abrasive from the fine dust, and the good abrasive continues to be used;
3. The main parts are made of high quality imported parts and have a long service life;
4. This machine is equipped with a manual spray gun for 360 degree sandblasting operation.
Suitable for sandblasting of various types of plates with unlimited length, such as: flat glass, marble, door panel, art glass, marble sheet, metal sheet, etc., can be customized according to the width of the customer's sheet, or according to customer requirements, select manual Or automatically.
This machine is a manual type glass blasting machine specially designed for glass processing. The machine can spray sand on various patterns and sizes of the glass, and the effect is fine and uniform. It can mass produce all kinds of glass and granite spray on the surface. Machine structure The design is strong and the appearance is beautiful. The body is fully painted to prevent rust and keep it all year round. The body has been carefully designed to achieve a very clean operating environment. The machine is equipped with automatic dust collecting equipment, which can automatically collect the glass blasting. Dust, and automatically separate dust and sand. The machine body is equipped with special rubber to protect the body and eliminate noise.
Performance and advantages
The machine is operated by flat-panel mechanical operation, with beautiful appearance, compact structure, reliable performance, convenient operation, low power consumption, labor saving, low cost, large processing area, fast and uniform speed, and corundum can be automatically recycled and equipped. Dust filtering function, high degree of automation. It is an ideal equipment for glass wholesale, glass processing enterprises (such as glass sandblasting, flat spray, straight strips and squares) and individual glass front and back shop operators.