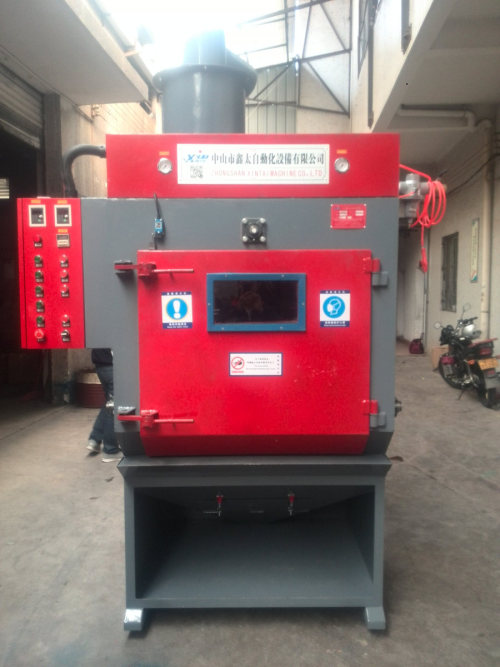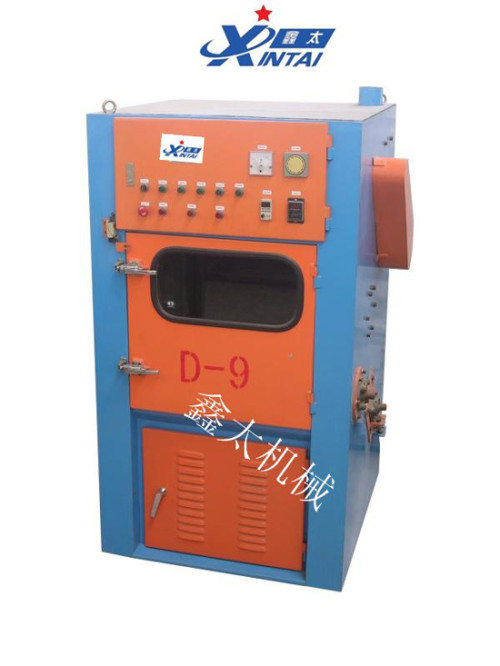 Tracked automatic sandblasting machine burr machine
Model

XT100-5A crawler type sand blasting machine
Description
| | |
| --- | --- |
| Dimensions | 1230×900×1920 (mm) |
| Workroom size | 900×600×450 (mm) |
| Dust box size | 1000×1000×2100 |
| Power supply | 380V, 50HZ |
| Lighting | 220V, 18w energy-saving lamps 2 |
| Air requirements | pressure 5-8BAR (KG/CM2) |
| | Air compressors require more than 5 cubic meters |
| Dust removal fan | 380V, 50HZ, 5.5KW, |
| Air volume | 2504M3/H |
| Total power supply | 7.52KW |
| Track load capacity | 100kg |
| working time | about 10 minutes |
This machine adopts suction blasting, which uses compressed air to flow at high speed in the spray gun to generate negative pressure.
The action of the shot, the sand in the separator storage tank is sucked into the spray gun through the sand pipe, and then with the compressed gas
The flow is sprayed at high speed from the nozzle to the surface of the workpiece to achieve the purpose of sandblasting.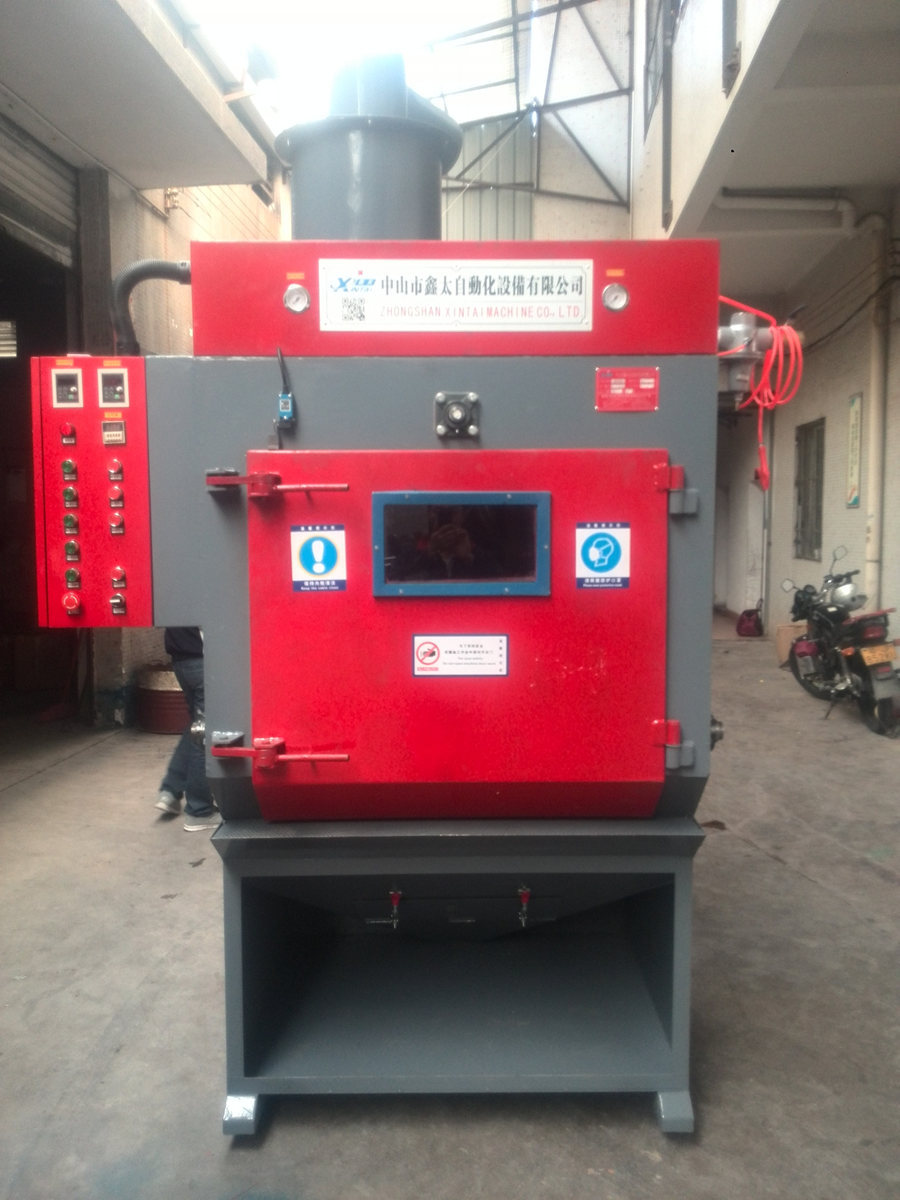 Machine composition
1. The casing is made of 3-mm cold-rolled steel plate, the surface is painted, and the key part of the blasting area is coated with silicon.
Rubber
2. There are 5 guns in the blasting cabin, 8mm large boron carbide nozzles in the spray gun, and fixed gun racks for the spray guns.
Fixed, can be automatically oscillated, sandblasting distance, angle and position can be fully adapted according to the user's product needs
Line adjustment.
3. This machine is equipped with a see-through window, which can directly observe the whole process of processing, and keep abreast of the processing situation.
A. The machine has novel design, simple and reliable structure, convenient operation, high processing efficiency and low energy consumption.
B. The spray gun can swing, can be automatic, can be manually, spray gun can be adjusted
C. The spray gun set adopts a fixing mechanism to adjust the spray distance and angle to achieve the best blasting effect.
D. This machine is equipped with a separator, which can separate the abrasive that can be used continuously from the useless dust, so it can be large
Greatly reduce the consumption of abrasives.