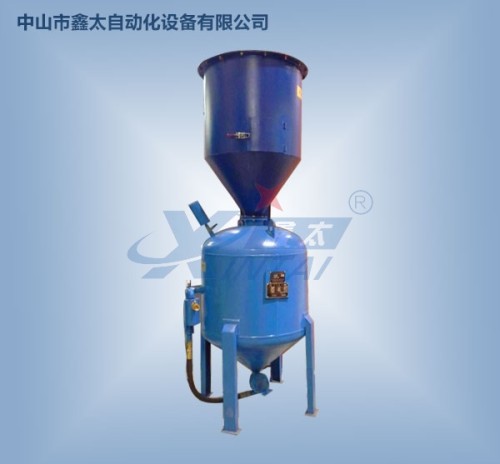 XT-108D Mobile open high pressure sand blasting machine
Description
The casing is made of 10mm cold-rolled steel plate and the surface is sprayed.
The blasting machine is equipped with a spray gun equipped with an 8 mm large imported boron carbide nozzle.
This machine is equipped with a 10m 40mm wear-resistant sandblasting tube.
This machine requires air compressors with more than 3 cubic meters (about 22KW):
Abrasive addition: abrasive added 0.2 cubic at a time
Air pressure: 0.5-0.8Mpa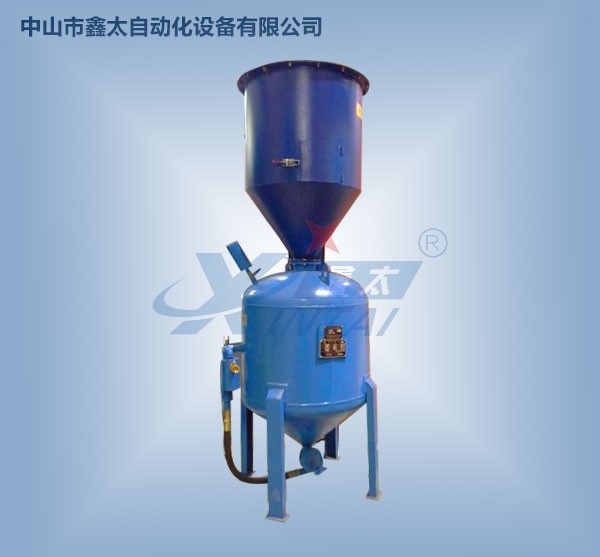 | | |
| --- | --- |
| Dimensions | Φ600*1450(mm) |
| Self weight | 158KG |
| Total volume | 0.3m3 |
| air pressure | 0.6-0.8Mpa |
A. Open the gas source, and the pressure of the sand blasting machine will increase.
B. Take the manual control switch to start the sandblasting operation.
C. Adjusting the sand volume control valve
D. Turn off the control switch and the sandblasting operation can be stopped.
E. After stopping the work, the air source should be turned off, and then the exhaust valve should be opened to depressurize the sand blasting machine.
Mobile open sand blasting machine
1. The open type blasting machine uses compressed air as the air source, and the required air compressor is configured by the buyer.
2, a complete air compressor includes sandblasting tank, sandblasting hose, air pipe, spray gun, sand control valve, pressure gauge and so on.
3, the required abrasive can be based on the surface treatment requirements of the workpiece (sea sand, river sand, silicon carbide, steel shots, etc.)