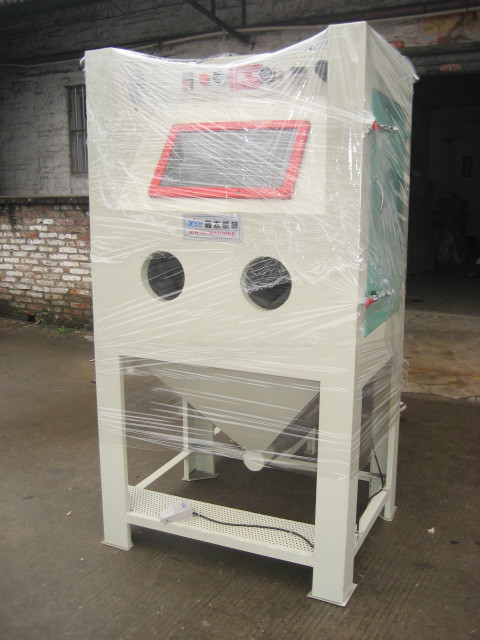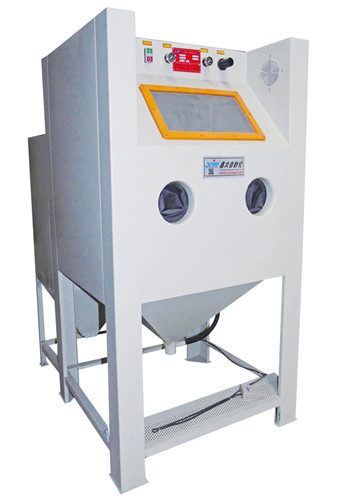 Small manual abrasive sanding machine
Description
| | |
| --- | --- |
| | |
| | |
| | |
| Equipment working room size | |
| Cyclone separator size | 250 diameter * 750 high |
| | |
| | |
| | 1 (aluminum alloy with boron carbide nozzle) |
| | 2.0mm cold rolled steel plate welded |
| | |
| | 1 |
| | 1 |
| | 2, a total of 1 pair of gloves |
| | side opening door 660mm high * 440mm wide |
| Air pressure is greater than | 5bar (kg/cm2) (air compressor is about 1 cubic meter of demand equipment) |
| | |
| | about 0.38kw |
| | |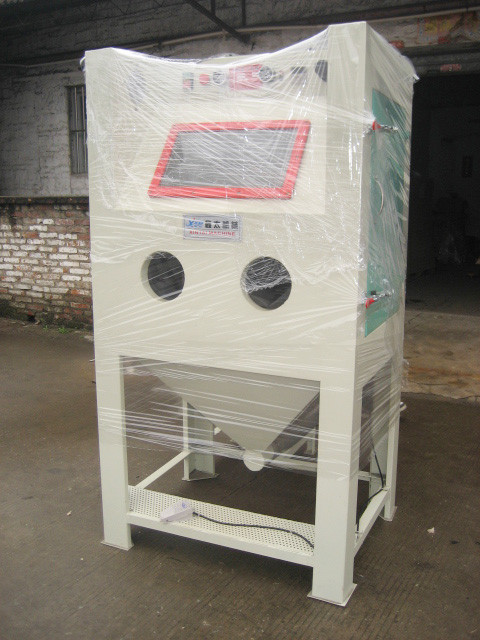 This machine is suitable for the sandblasting processing requirements of your company's products. It is designed with special blasting equipment to eliminate the dirt, scratches and other debris on the surface, so that the surface can reach matt state. It can also be used for other forging castings and welding. Parts, heat-treated parts, stamped fighter parts, electronic parts, rust removal, descaling surface and uniform blasting surface and increased surface adhesion or pre-treatment steps for spraying, plating, and painting.
Machine installation

The blasting machine should be installed on the ground with a solid ground and no anchor bolts are required.